Spring is an exciting time of year that brings new beginnings, hope and a sense of renewal. As the seasons change and the weather starts to warm up, it's a perfect opportunity to give your home a fresh start after a long and dreary winter. Not only does a spring cleaning help to clear the cobwebs and get rid of the clutter, but it also provides a chance to bring a new lease of life to your living spaces.
 1. 

Give your home a deep cleanse.

Spring cleaning is a time-honored tradition that helps to refresh and rejuvenate your home after the long, harsh winter months. This year, instead of just giving your home a quick once-over, focus on giving it a deep and thorough cleanse. This means not just wiping down surfaces, but also getting into those nooks and crannies that often get overlooked.

Dust under your beds, behind your furniture, and in your closets to ensure that every inch of your home is sparkling clean. Vacuum and mop to get rid of any winter dust and grime that has accumulated over the months, and give your home a fresh start. By taking the time to give your home a deep cleanse, you'll not only improve its appearance, but you'll also improve the air quality and create a healthier and more inviting living environment.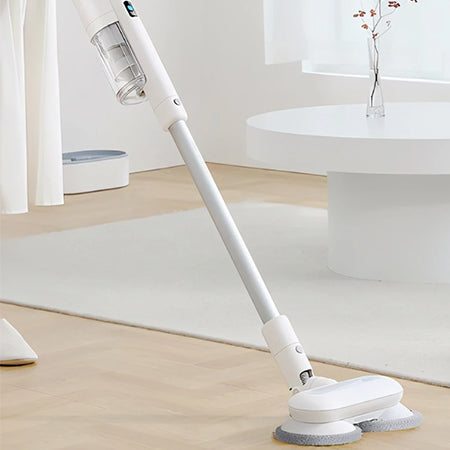 2. Simplify your life through decluttering.
Spring is the ideal time to assess the items in your home and let go of anything that you no longer need or use. Decluttering not only helps to create a cleaner and more organized living space, but it also has a profound impact on your mental and emotional well-being. By getting rid of things that no longer serve you, you'll be able to simplify your life and make room for new experiences, memories and possessions.
Consider donating items in good condition to your local charity or thrift store. Not only will you be helping others, but you'll also feel-good knowing that your items will be put to good use. If you have items that are still valuable but no longer necessary, consider selling them. This could be a great opportunity to make some extra money, which you can then use to purchase new items that you'll love and appreciate. For items that can't be donated or sold, dispose of them responsibly, following your local recycling and waste management guidelines.
Decluttering can be a therapeutic and empowering experience, as it helps you let go of the past and embrace the present. So, take the time to simplify your life this spring and enjoy the benefits of a decluttered home.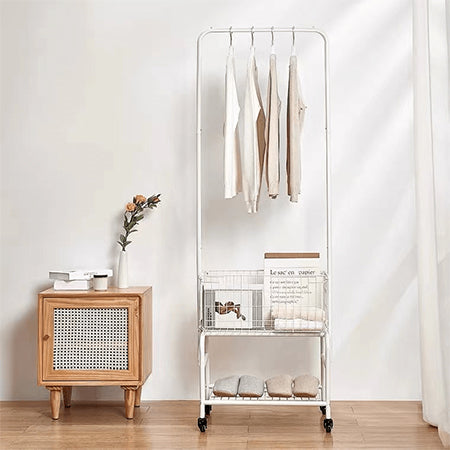 3. 

Embrace a fresh color palette with a new paint job.

One of the quickest and most impactful ways to give your home a fresh start this spring is with a new coat of paint. A new color on your walls can completely transform the look and feel of a room, instantly brightening up and refreshing your living space.

When choosing a color, consider the mood you want to evoke. Light and airy colors such as pastel blue, green, or yellow are perfect for spring and will help to bring the feeling of freshness and renewal into your home. These colors are versatile and can be easily paired with a variety of other colors, patterns and textures, making them a great choice for any room in your home.

Not only will a new paint job help to update the look of your home, but it's also an opportunity to embrace your creative side. You can experiment with different colors and patterns, or even create an accent wall for a bold statement. Whether you choose to do it yourself or hire a professional, a fresh coat of paint is a simple and affordable way to give your home a whole new look this spring.
4. Create a cozy and rejuvenating sleep sanctuary with new bedding.
One of the most enjoyable and simple ways to refresh your home this spring is by updating your bedding. After months of using heavy, warm bedding to stay cozy during the winter, it's time to switch to lighter, more colorful options that reflect the lighter, brighter mood of spring.
When choosing new bedding, look for colors that embody the spirit of spring, such as pastel pink, green, or yellow. These colors will help to bring a touch of warmth and cheer to your sleeping space and create a cozy, rejuvenating environment.
In addition to choosing the right colors, it's also important to consider the materials you'll be sleeping on. Look for sheets with high thread counts, made from natural fibers such as cotton, for a luxurious and comfortable sleeping experience. Natural fibers are breathable and hypoallergenic, making them a great choice for those with allergies or sensitive skin.
With new bedding in place, you'll be able to enjoy a restful and rejuvenating sleep, and wake up feeling refreshed and ready to take on the day. So, treat yourself to new bedding this spring and enjoy the benefits of a beautiful and comfortable sleeping space.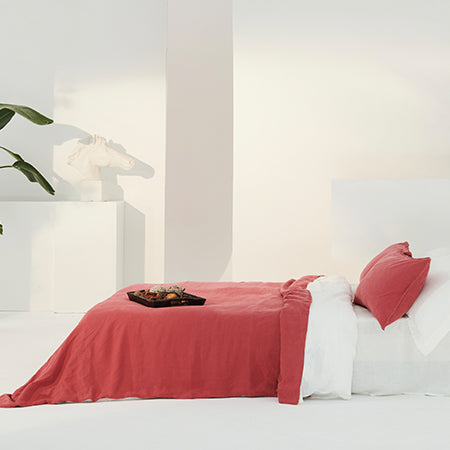 5. Bring the beauty of nature into your home with plants and flowers.
Adding plants and flowers to your home is a simple way to bring a touch of nature indoors and add a pop of color to your living spaces. Not only do plants and flowers add visual interest, but they also have numerous benefits for your health and well-being.
Potted plants, like succulents or herbs, are a great option for those who are looking for low-maintenance options. These plants are easy to care for and can thrive in a variety of lighting conditions, making them perfect for adding to windowsills, coffee tables, or other areas in your home. In addition to adding color and life to your home, plants also help to improve indoor air quality by removing harmful toxins and releasing oxygen.
If you're looking for something even more dramatic, consider adding a bouquet of fresh flowers to your home. Flowers not only add a burst of color and fragrance, but they have been shown to have a positive impact on mood and mental well-being. So, whether you prefer a vase of freshly cut tulips, a bouquet of sunflowers, or a simple arrangement of daisies, adding flowers to your home is a beautiful and uplifting way to celebrate spring.
By adding plants and flowers to your home, you can create a vibrant, welcoming environment that reflects the beauty and energy of spring. So, embrace the beauty of nature and bring the joy of spring into your home today!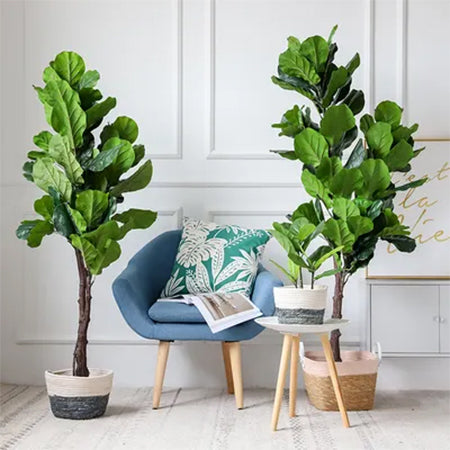 6. Add style and privacy with new curtains.
Curtains play a crucial role in the look and feel of your home, and changing them out for new, fresh options can have a big impact on the overall aesthetic of a room. If you're looking to refresh your home for spring, consider hanging new curtains that are both stylish and functional.
For a light and airy feel, opt for curtains made from natural fibers such as cotton or linen. These materials will allow natural light to flow into your home, creating a bright and airy atmosphere that is perfect for spring. Choose curtains in spring-inspired colors or patterns, such as pastel hues or floral designs, to add a touch of whimsy and playfulness to your space.
In addition to their aesthetic appeal, curtains also serve a practical purpose by providing privacy and blocking out unwanted light. By choosing curtains that are both stylish and functional, you'll be able to create a warm and welcoming atmosphere in your home that is perfect for the spring season.
So, make a statement with your curtains this spring and add a touch of style and privacy to your home. With new curtains in place, you'll be able to enjoy a warm and inviting atmosphere that is sure to put a smile on your face!
7. Enhance your home with new lighting.
Lighting has a big impact on the mood and atmosphere of a room, so why not make a change this spring and invest in new lighting fixtures? Whether you're looking to brighten up a space or create a cozy and inviting atmosphere, new lighting can help you achieve your goals.
Think about incorporating spring-inspired colors or natural materials, such as glass or wood, into your lighting choices. For example, a beautiful chandelier in a pastel hue can add a touch of whimsy and playfulness to your living room, while a pendant light made from natural wood can bring a touch of warmth and comfort to your kitchen or dining room.
Investing in good lighting can also help you create a more functional living space. For example, adding a lamp to your bedside table can provide soft, ambient light for reading before bed, while installing under-cabinet lighting in your kitchen can make cooking and cleaning tasks easier and more efficient.
So, if you're looking to make a change in your home this spring, consider enhancing your space with new lighting. Whether you choose statement pieces or subtle updates, you'll be amazed at the difference that new lighting can make in your home!
Spring is a wonderful time to give your home a fresh start and a new lease of life. Whether you focus on color, texture, patterns, or light, there are many different ways to bring a revitalized and rejuvenated feeling to your living spaces. So, embrace the season, get creative and start transforming your home today!